ICCSim test card read
We implement ICC Solutions / ICCSim scriptable test cards reading. Card profile info lookup end research.
Get Card Version.
Get Template Name.
Get TVR/TSI Outcome.
Explore APDU Script.
Extract EMV Tags.
Read APDU Log (*).
(*) Request support for feature implementation.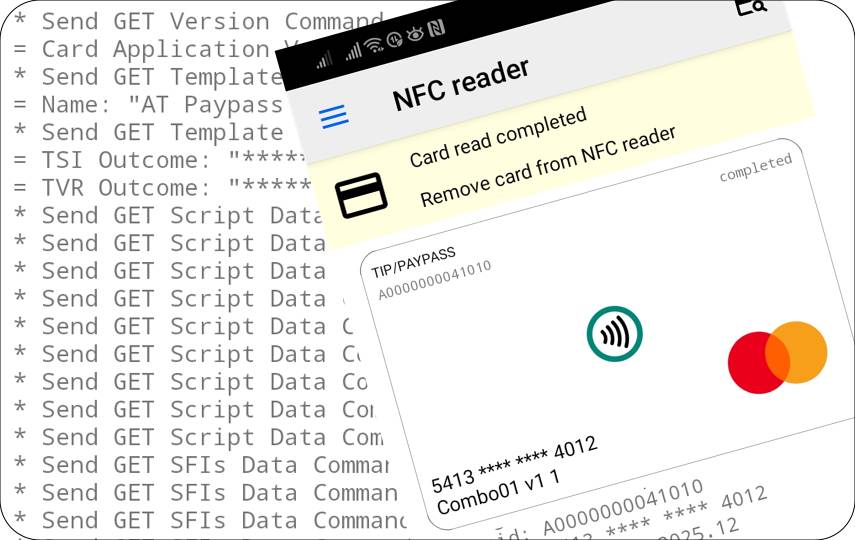 Fair Price
Service membership
Perfect for FinTech Integration, Testers and Analysts.
1 member account.
Paypal subscription.
Paypal payer email.
Card traces research.
Support in background.
Subscribe and Start
Guest/Ghost
To anyone who wants quick card data lookup.
Not a service member.
No need of payments.
No registration needed.
No card traces lookup.
No support for Ghosts.
Get Started
Ready to start?
Requirements for card reading
Mobile phone should have NFC contactless reader.
Application need permanent Internet connection.
Install from Google Play or download APK from site.
Sign-in with iso8583.info member account for logs.